Empowering Individuals through Love, Care and Respect!
Serving members of the Division of Developmental Disabilities (DDD) community through good, healthy living environments and stimulating day programs.

Group Homes
Enabling members to thrive as independently as possible in a loving and caring environment

DTA Programs
Providing a structured and safe atmosphere to participate in daily activities within the community to meet objectives and build confidence
Respite & Habilitation
Helping members to learn, improve, and retain skills and functioning for daily living
Loving and Kind
­We foster a culture where people express understanding, tenderness, caring, and compassion for one another­.
Certified in CPR, First Aid and Article 9, Behavior and Support, Direct Care Worker I and II
All staff are trained and current with essential safety and state required training. Hatch Haven also provides functional training on subjects such as Seizures, Medication Administration, and Reporting Protocol.
Ongoing Training and Professional Development
We are committed to the growth of our employees. This allows them to perform better and prepares them for greater responsibilities. Cross training staff provides continuity for members to really know and be comfortable with staff as they are present both in the home and during the day.
Dependable
Our staff  help our members, their families and coworkers. They are committed, responsible and reliable. We pride ourselves on the level of staff we employ. Hatch Haven compensates staff  better than other agencies allowing selection of the best talent available.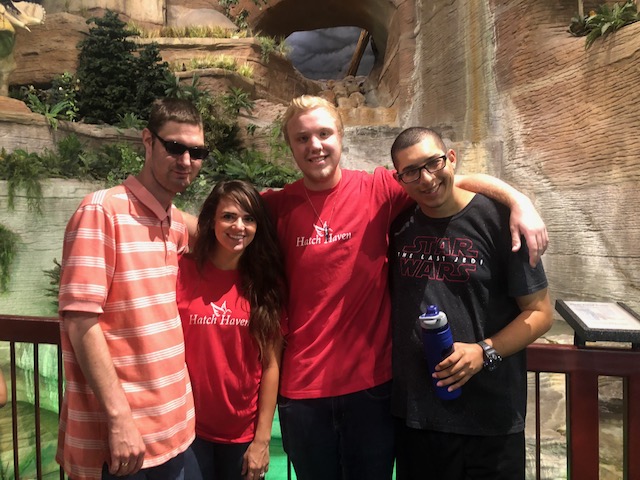 Hatch Haven centers provide Day Treatment for Adults (DTA) including individualized goal setting and tracking. We also provide community interaction and involvement, life skill training, and social interactions.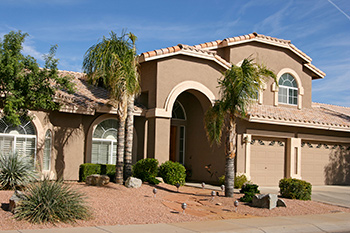 Residential Environments
Our residential environments provide a safe and nurturing environment where all that enter feel at home. We offer a variety of engaging recreational and social activities for our members. Our members are provided with the opportunity to build friendships and work on their goals in a familiar setting.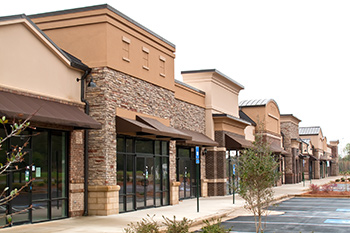 Clinical Environments
Our clinical environments provide a safe public location where our members can participate in engaging recreational and social activities. These locations provide a great space to enjoy their time with us and their friends. They will have a great time learning new skills and improving on their current ones. Our goal is for each person to reach their full potential.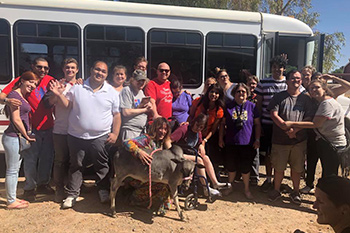 In the Community
In both Group Homes and  Day Programs, we have regularly scheduled activities in the communities we operate. These trips can be as simple as a trip to a store to work on financial skills to an elaborate outdoor adventure in Payson.
Hatch Haven emphasizes educational trips to our local museums and centers to better round out the experiences of our members. From the Natural History Museum to a "behind the scenes" guided tour of Chase Field (home of the DiamondBacks), we have a fun and educational calendar every month.

I wanted to find a program for my daughter that was a good fit for her. She was in a program but it wasn't meeting her needs and she was a little lost in the shuffle there. Then we found Hatch Haven. They accepted my daughter into the DTA program with open arms and made my daughter and me feel like family. Now I can say we are family. They take such great care of the members, including their families and gave us a place to call Home. I only feel love for them and feel lucky and blessed to have found them.

I just want to say that "The Staff" at Hatch House aren't employees to myself and my family, they ARE family!!! And we couldn't ask for for better examples for my son!!
Our Story
Hatch Haven is different than most Day Programs for Adults with Disabilities in Arizona because of the love we have for all of our members. We desire for everyone to live their lives as happy and healthy as they possibly can. It is not a job, it is a blessing. At Hatch Haven you won't find a big corporation with multi-layers of clinical bureaucracy. We're just a family run business that is focused on loving and improving the lives of each of our cherished members.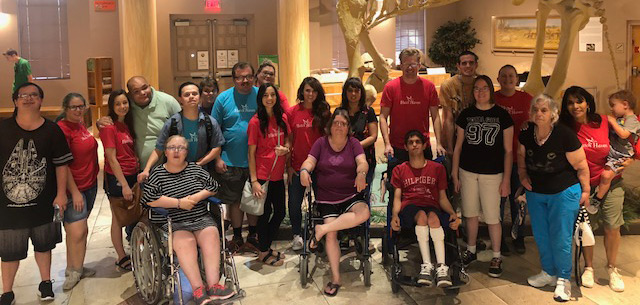 We Would Love to Hear from You!
We look forward to hearing from you. Whether you would like to learn more about Hatch Haven or you are looking to begin a career, don't hesitate to reach out! 
Join our team
contact us